We are here to help you in a personalized way with support tickets.
Don't worry, you are in good hands.
If you need personalized help on any topic, the Customer Service Team is at your service through support tickets.
Selecciona tu Idioma.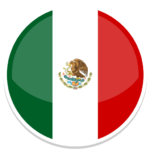 Mexico.
For purchases and contracts on websites, offices and stores in Mexico. If you live in another country but bought from one of these sites, then you should select this option.