Know more about Amada Madonna, the celebration company.
With stamps of excellence that express love, beauty and life, know more about Amada Madonna, the company that redefined the world of weddings, celebrations and travel.
A great vision and an important mission are the foundation for so much passion for quality, for creativity, for excellence and for the best Customer Service in the world, weddings have a new reason to smile.
The foundation.
Solid bases for the constitution of happiness.
Amada Madonna is a legally incorporated company, founded in the city of Monterrey, Nuevo León, Mexico. December 21, 2009.
It is an innovative company that exalts love and life.
Years of experience of the company.
Mission.
Express creativity, new ideas and high technology, to evolve the world of weddings, celebrations and travel, always putting the best Customer Service first.
Vision.
To be the center of the wedding, celebration and travel market, combining the best of artisanal technique, efficiency, professionalism and high technology, in a natural and friendly way.
Values.
Express the best of human quality through creativity, efficiency, simplicity, order, intelligence, generosity and artistic design.
Founders.
Pioneers in the great world of weddings, celebrations and travel.
The vision of the founders of Amada Madonna, has always been to combine excellence, the exaltation of life and the best of human talent, to evolve a market as traditional as that of weddings, celebrations and travel.
The founding duo.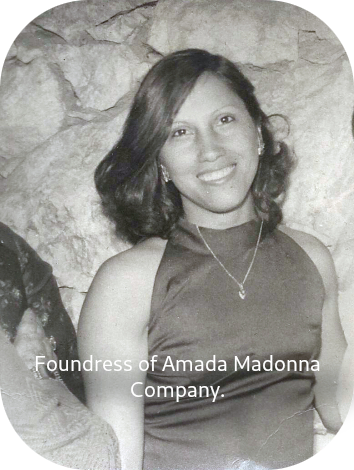 Amada Dominguez.
Foundress.
Artist and humanist.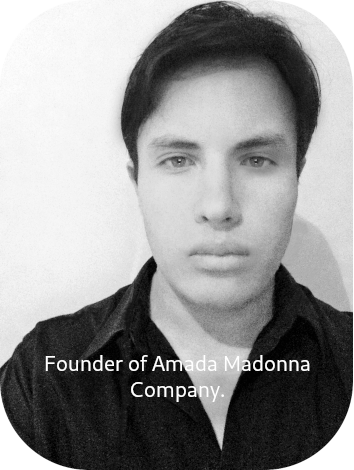 Francisco Rubin.
Founder.
Business strategist.
Trademarks of Amada Madonna.
International treaties, intellectual property and copyright.
Doing things impeccably is essential at Amada Madonna, because they are hallmarks of excellence that characterize us.
The Amada Madonna trademarks make up a prestigious legacy.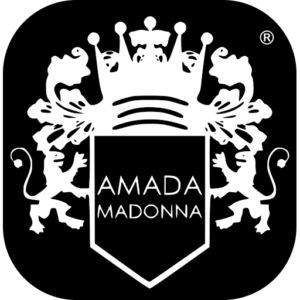 The chess queen accompanied by two lionesses. Powerful symbols.
The Amada Madonna logo.
Designed by the founder Francisco Rubin, the Amada Madonna logo, also known as "the shield", is represented by lionesses, by the crown of the chess queen, as well as strongly inspired by the medieval design of the shields of the royal houses . Unlike what has usually been thought, they are not lions, but lionesses, thus expressing the ferocity, efficiency, intelligence and elegance of coordinated teamwork.
The name of Amada Madonna.
The reason for the name of the company is to honor the foundress Amada Dominguez, the name in turn is inspired by one of the best artistic references of femininity, expressed classically and masterfully in "the great genre", that is, in the Italian art through "The Madonna" that exalts feminine values and qualities from a perspective of sublime beauty.
Inspiration from Italian art.
Legal and contact information.
For more legal information about the trademarks of Amada Madonna, operability and important information, please consult with the Customer Service.
Do you need more info?
We are for you.